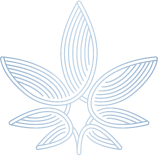 Science-driven innovation to bring you wellness
Tikva was created to provide you with consistent, reliable, and safe CBD.
As part of the Ocean Grown Ventures family and backed by Panaxia Pharmaceuticals, Tikva is made to the standards all CBD companies should follow. Tikva's line of remedies offers health products to those with acute to chronic suffering. It's time everyone had access to these solutions, and at Ocean Grown Ventures we couldn't be more proud to share them with you, your loved ones, and all of humankind.
Tikva's products are manufactured in Good Manufacturing Practice (GMP) compliant, stabilized cleanroom environments under stringent guidelines and regulations.This means you can have confidence in your Tikva solution. .
Panaxia conducts at least three in-house tests throughout the chain of production to ensure the quality of Tikva's final product. Tikva products are then sent to a third-party lab for analytical and microbial testing. All Tikva inventory is lot-track-traced and includes the required Certificate of Analysis (COA). All Tikva COAs can be found on the product pages of the website.
Shop Tikva's most popular products
Shop Tikva's most popular products
About Ocean Grown Ventures
Founded in 2017, Ocean Grown Ventures (OGV) is a California based holding & operating company that develops products and partnerships focused on bringing the highest quality solutions and scientific innovations in medical cannabis to the United States.