Bring consistency, high-quality and standardization to make medical cannabis accessible for those who need it.
Panaxia is modernizing the medical field with revolutionary pharmaceutical solutions that utilize the unique properties and benefits of medical cannabis. As a leader in this rapidly developing medical arena, Panaxia is spearheading the adoption of cannabis-based treatments through a variety of familiar delivery methods that can radically improve the lives of those with a wide range of medical conditions.
Decades of experience to lead the way forward.
 Leveraging over four decades of experience in the pharmaceutical industry, Panaxia is part of a leading group of Israeli pharmaceutical companies. Thanks to our relentless emphasis on research and development, today our entire group of companies offers more than 600 medical products in over 30 international markets to treat a wide range of symptoms and conditions.
Research. Develop. Repeat.
 As pharmaceutical research on cannabis continues to evolve, we intend to stay at the forefront of the field. With over 20 percent of our workforce dedicated to research and development, we are committed to continuously increasing our knowledge and understanding of this plant's wide range of therapeutic benefits. Our goal is to increase accessibility to pharmaceutical cannabis with cutting-edge products and a variety of new and familiar delivery methods.
Quality and accuracy caregivers and patients can depend on.
 As with any other pharmaceutical product, standardization, consistency, and accuracy of dosage are essential. Until now, the absence of these fundamental attributes has limited cannabis' therapeutic potential. Panaxia is committed to changing all that. By using the most advanced analytical and validation methods, we are developing dosage forms that deliver the same amount of active ingredients to patients time after time.
Our Team.
Led by Experience.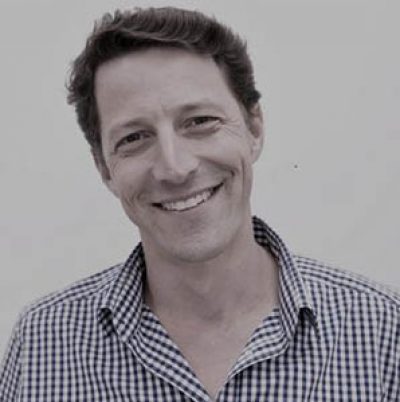 Dadi Segal, PhD, MBA, B.Ph
Chief Executive Officer
Dr. Segal founded Panaxia in 2009 and currently serves as the company's CEO.
He draws from his experience at Luminera Derm, Ltd. and Tree of Life Pharma as a co-founder and Business Development Manager, to push Panaxia to the forefront of Cannabis-based pharmaceutical development. 
Dr. Segal received his Doctorate in Computational Chemistry and Masters in Bioinformatics from Weizmann Institute in Rehovot Israel. He also holds an MBA from Tel Aviv University and a Bachelor of Pharmacy from the Hebrew University in Jerusalem.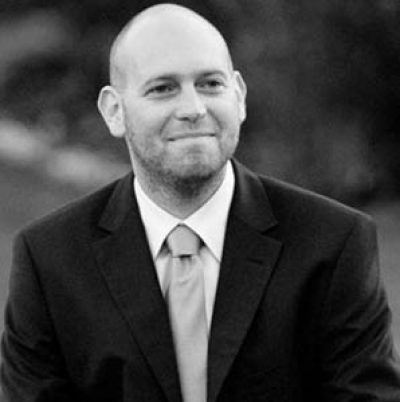 Assi Rotbart, LL.b, BS.c

North America General Manager
Mr. Assi Rotbart serves as Panaxia's General Manager for the United States and Canada. Before joining the Panaxia team, he served as a Managing Partner at ROTBART Attorneys at Law.
Over the years Mr. Rotbart founded several companies, including shipit.to and CallmyName, where he served as General Manager, Chief Strategy Officer and Board Member. He has a Bachelor's degree of Law and Bachelor's degree of Science from the Hebrew University of Jerusalem.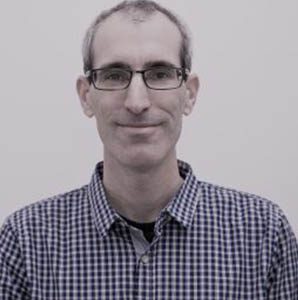 Eran Goldberg, PhD
Chief Technology Officer
Dr. Goldberg co-founded Panaxia in 2009 and currently serves as the company's CTO. He formerly served as R&D manager and CTO at Luminera Derm, Ltd.
Dr. Goldberg has a Ph.D. in Computational Chemistry and an MSc in Bioinformatics, both from the Weizmann Institute of Science, and a BSc in Computer Sciences and Biology from Tel Aviv University.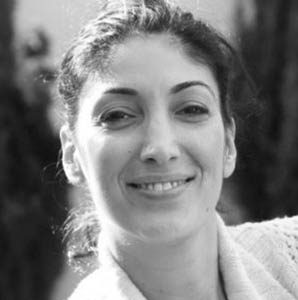 Keren-Or Amar, PhD
Medical Marketing Director
Dr. Keren-Or Amar joined Panaxia after serving as the General Manager of ShizimXL, a medical devices accelerator and as the business development manager of Cann10, a medical cannabis accelerator.
Dr. Amar holds a Ph.D. in life sciences from Bar Ilan University and conducted a Post-Doc research at the Hebrew University in Jerusalem. In addition, holds an M.A. in law.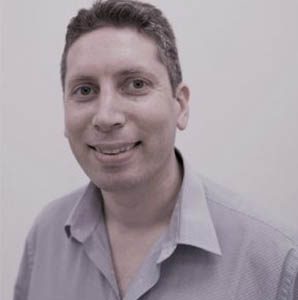 Shany Herskovits
R&D Manager
Mr. Shany Herskovits serves as Panaxia's R&D Manager. Before assuming his current role, Mr. Herskovits was a member of Panaxia R&D Research team that developed the validated analytical system and product formulations. Prior to working at Panaxia he served as a QC Team Leader at Teva Pharmaceuticals Industries. Mr. Herskovits is a chemist with a specialty in material science and conducted his research at the nano technology center of Bar-Ilan University.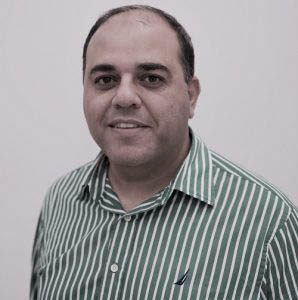 Yasin Falch
VP Operations
 Yasin Falch Joined Panaxia in 2018. Yasin serves as the company's C.O.O- head of the global supply chain.
Previously, Mr. Falach experience and achievements center on his 24 years with Wissotzky Industries. During the last 10 years Yasin served as the Operation Manager at Wissotzky  group and throughout this period he designed and planned manufacturing sites for all subsidiaries.
He holds a Bachelor's of Science Degree in mechanical-engineering from Braude Academic Center.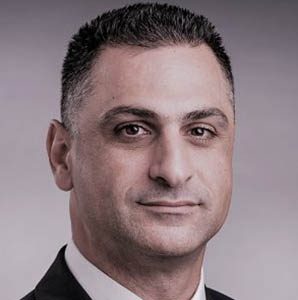 Tamir Ziv, MSE
Operations General Manager
Mr. Tamir Ziv serves as Panaxia's General Manager of Operations and Engineering. Before joining Panaxia team, Mr. Ziv served as an Executive Vice President of Technologies at TAT Technologies Group and was a Member of TAT Technologies Group Senior Executive Leadership Team. Prior to this role, Mr. Ziv served as the Chief Executive Officer of "Gedera", TAT Technologies facility in Israel.
Mr. Ziv holds a B.Sc in Aerospace Engineering from Embry Riddle Aeronautical University (Daytona Beach, Florida) and M.Sc in Aerospace Engineering from Wichita State University (Wichita, Kansas).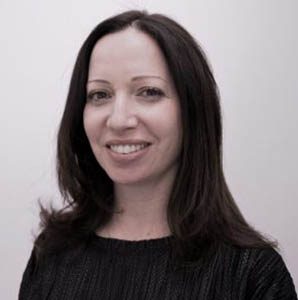 Anat Bar Kadmon, B.Ph
Head Pharmacist
Anat Bar Kadmon serves as the head pharmacist for Panaxia. Prior this role she served as the Chief pharmacist and branch manager at "New Pharm" pharmacy. She also served as the head pharmacist at Maayan Chaim Pharmacy. Mrs. Bar Kadmon received a Bachelor's degree with honors in Life and Nature Sciences from the Open University of Israel, as well as a Bachelor of Pharmacy from Hebrew University in Jerusalem.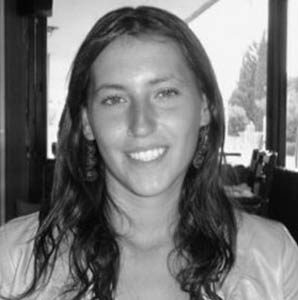 Liora Herzlinger
QA Leader
Liora Herzlinger joined the Panaxia team as QA Leader in 2015. She draws on her experience as a medical organization officer in the Israeli Defense Forces. 
She holds a Bachelor's of Science Degree in Marine Biotechnology from the Rupin Academic Center.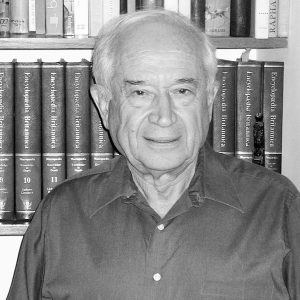 Professor Raphael Mechoulam is considered the foremost authority on cannabis-based research, having been credited with the discovery of tetrahydrocannabinol (THC) and the endogenous cannabinoids.
Prof. Mechoulam is currently a professor of Medicinal Chemistry at the Hebrew University in Jerusalem. He headed the Science Section of the Israel Academy of Sciences. He served as the President of the International Cannabinoid Research Society and was a visiting professor in the Departments of Pharmacology and Medicinal Chemistry at Virginia Commonwealth University. Prof. Mechoulam holds a PhD from the Weizmann Institute and a Master's of Science from the Hebrew University.
Prof. Mechoulam is the recipient of numerous awards and honors, including the Israel Prize in Exact Sciences, NIDA Discovery Award, the Hebrew University Medical Faculty Prize for excellence in research and was elected as an Honorary Member of the Israel Society of Physiology and Pharmacology. Today in his role on the Advisory Board, Prof. Mechoulam is contributing to Panaxia's efforts to distill his pioneering research into applicable forms of treatment for a wide range of indications.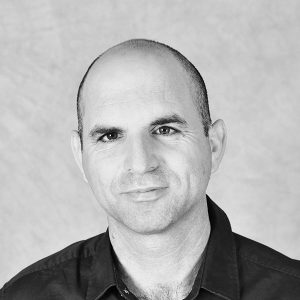 Prof. David (Dedi) Meiri serves as a Principal investigator at the Laboratory of Cancer Biology and Cannabinoid Research at the Technion - the Israel Institute of Technology. His laboratory team is currently focused on investigating the therapeutic potential of phytocannabinoids.  He holds a Ph.D. in Plant Biotechnology and a Master's of Science in Biochemistry from Tel Aviv University. He carried out his postdoctoral fellowship at the Ontario Cancer Institute, focusing on the role of GEF-H1 protein in tumor invasion.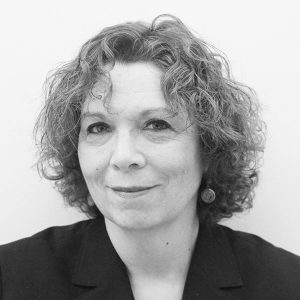 Dr. Leibovitch serves as an Executive Board Member and R&D Consultant for Panaxia. Dr. Leibovitch has over two decades of experience in the Pharma industry where she held various positions at Teva Pharmaceutical Industries Global R&D. Dr. Leibovitch served as a Senior VP, Global Head Discovery and Product Development. Prior to that she served as a Senior VP Global Head Branded Product Development (both Innovative and BioSimilars). Dr. Leibovitch also serves as a member of scientific advisory boards of several academic institutes.  
Dr. Leibovitch holds a Ph.D. in Physiology and pharmacology from Tel Aviv University and a Post-doc in Neurobiology from the Weizmann Institute of Science